This is the setup I've been using for an Android GPS Sat-Nav setup. In use on my bike but would work just as well in a car.
Device – Samsung Galaxy S7
An older model but still very functional and now available used on eBay for £30ish now, cosmetic condition not important as it'll be going in a case, I was just looking for one with an intact screen and battery not about to burst. No SIM card required as I can tether it to my "real" phone if I need an internet connection out and about.
I gave it a full factory reset, disabled notifications and removed all of the built in apps I could.
I've set up "smart lock" so it'll require the usual unlocking (PIN, fingerprint or similar) in normal circumstances, but stay unlocked while my helmet Bluetooth system (details below) is connected, which makes it easier to operate with bike gloves on.
As it's the orientation I've mounted the case in, I've locked it to landscape mode.
Apps
Google Maps
You can download offline versions of the areas you'll be travelling through before setting off. These can be relatively large areas (e.g most of Scotland in one download) and you can have several large areas downloaded at once. If I need traffic updates, I can tether to my phone.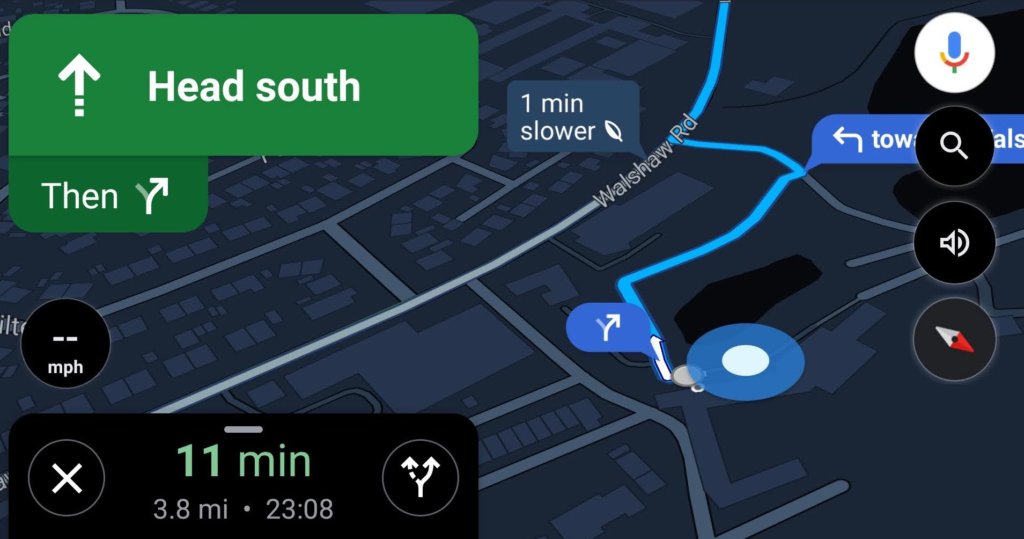 Copilot GPS
A more fully featured Sat Nav product than Google Maps, I've found it more useful when planning out a more complex route in advance. All works offline, with maps of entire countries – and continents – available to download.
Spotify
With a playlist downloaded for offline play, will play and is controllable through Bluetooth in my helmet.
Desktop/Home Screen
I'm using Nova launcher for a nice simple home screen with the handful of apps I'll actually be using easily accessible.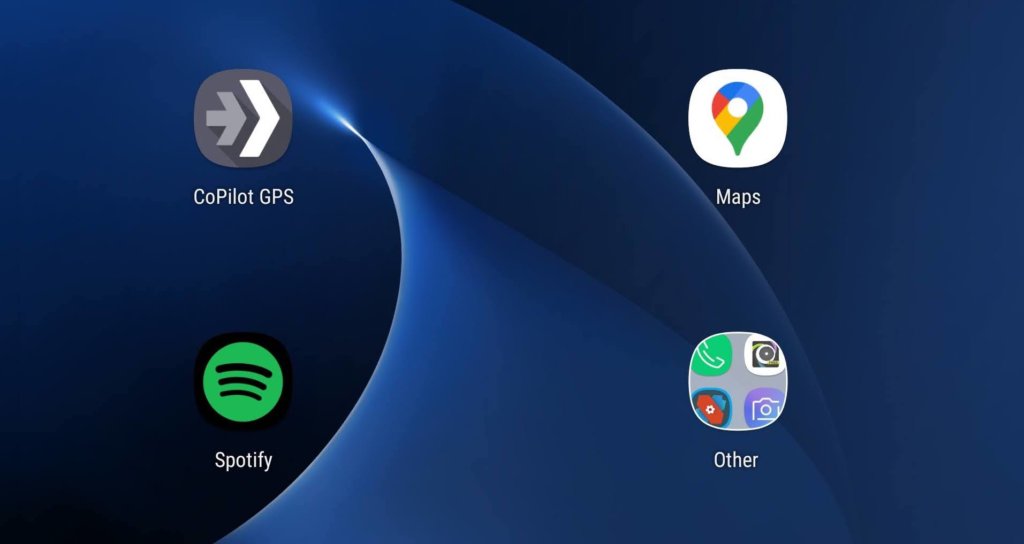 Automation
I've set up the following routines with the AutomateIt app:
When power connected, set screen brightness to maximum
When power disconnected, set screen brightness to 25%
When bluetooth connected, set volume to maximum (I can then control the volume on the helmet itself if needed and not touch the device)
When bluetooth disconnected, mute all volume, so music/satnav directions don't start being played loudly in the middle of a petrol station when I walk out of range to pay or similar
Helmet Bluetooth – Sena SMH10
I've had this for the best part of a decade across multiple helmets and paired with several different phones, it's been great. It's also functional as an intercom between several other similar systems at once when riding together – with speakers and microphone positioned right, you can almost whisper to each other at motorway speeds and still be understood.
Mount/Case – Ultimate Addons
I like Ultimate Addons kit, it holds and protects the device securely but lets me easily detach it when I stop. There are various different mounting options for handlebars, mirror arms, fork stems etc.
On the bike this is great as it's mounted right on the dashboard exposed to the weather, you'd not need anything nearly so heavy duty if mounting inside a car.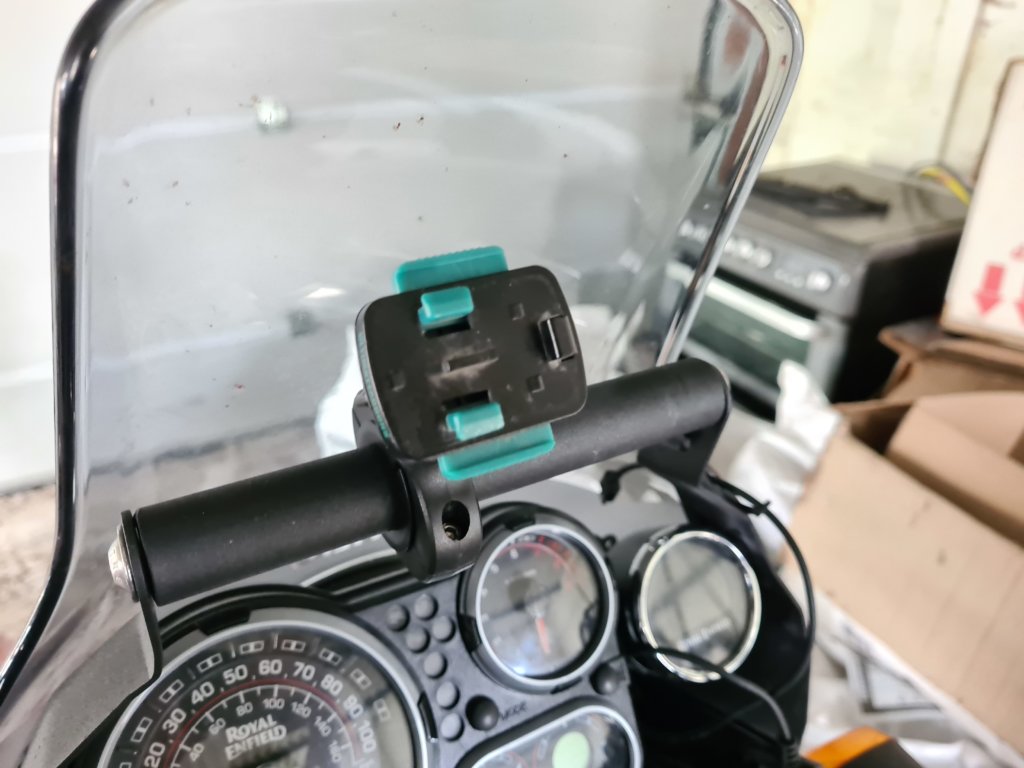 Power – DIN Hella Socket, 12v to Micro USB Cable
My Tiger Explorer came with a DIN socket built in near the handlebars – I mounted similar to my Himalayan so I could use the same cable on both bikes. A standard 12v to USB socket or cigarette lighter style socket would probably be more straightforward if you didn't have a bunch of cables of a certain type already.
Next steps
It is possible to add a routine to power the device off after X minutes of no power, and to detect USB being connected and power on again. Both (as far as I know) require jailbrekaing and are more hassle than just turning it off at the end of a ride and back on for the next one!
I'd like to find a way to show notifications/alerts if I get an incoming call on my "main" phone.